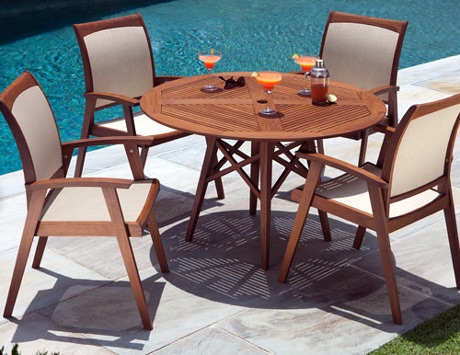 Ada Outdoor Furniture, Fence, Play Sets & Basketball Hoops
A short drive from Ada, Michigan, Out Back Casual Living is committed to your outdoor furniture and fencing satisfaction. No pressure. No hassle. None. We want to help you add-on, expand and remodel over the years. You won't find any gimmicks or fancy sales pitches. You will be greeted by friendly people who care about your satisfaction from the time you walk in the door until the next time we see you. You'll always find reasonable prices and great service Out Back!
Ada Patio Furniture
There's also no patio furniture to compare to what you'll discover at Out Back Casual Living & Fence! Twice the selection – the newest, most exciting fashions for outdoors or sunrooms – exquisite details and sleek contemporary – extravagant and the most practical and the newest combinations. Choose from our large showroom or Custom Order your dream patio furniture set!
Fence Installation Contractors in Ada
Whether vinyl fence, wrought iron, wood or stone, a custom fence offers seclusion and safety plus adds beauty and background for your garden, yard, or pool. Review our extensive portfolio of hundreds of fence designs here. We can build anything, even your own fence design. Stop by to see many styles and samples in our huge outdoor display area!
Play Sets & Outdoor Playgrounds
Our custom play sets will accent, define and protect your residence or commercial property. View our extensive portfolio of play sets to determine which style best meets your needs.
Outdoor Basketball Goals
Our custom basketball hoops will accent, define and protect your residence or commercial property. View our extensive portfolio of basketball hoops to determine which style best meets your needs